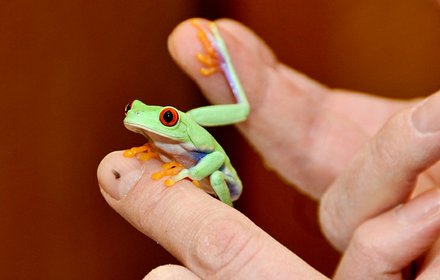 The following is an alphabetical listing of the organizations taking part in the Kidz Expo, which will be held Saturday, March 7, from 10 a.m. to 5 p.m.
March 1, 2015
The Latest
Babies
Toddlers and Preschoolers
Big Kids
Tweens and Teens
Columnists
Food&Recipes
Parent Pages stories
Snow is on the ground, and more is in the forecast, but miSci has relief planned for those opposed to the cold.

Making sure your childs needs are met when transitioning to preschool
I learned the hard way that when it comes to preschools, looks can be deceiving.

Community reception to be held Feb. 27
Standing in the unfinished clubhouse attached to the new indoor soccer dome, Afrim Nezaj seemed pleased with the project's progression.

BCMS students use Post-Its to spread cheer
Piper Lilley had no idea her afternoon television session would soon inspire her whole school to be more cheerful.

New Albany Institute exhibits showcase America's Pastime
What do Brian Sweeney and Babe Ruth have in common? Both of them are featured in a new, three-part baseball exhibit at the Albany Institute of History and Art.

Watermelon heart kabobs & Valentine's Fun Dip
A heart healthy recipe for Valentine's Day your kids are sure to enjoy.

The countdown begins for the arrival of Baby Gallagher
A common adage advises us that whenever life closes a door, it also opens a window. This past July, a prime example of this came to me in the form of a pregnancy test I took at my workplace.

Brown School students taught real life lessons
Nestled within the suburbs of a city once known to light the way of the world, a primary school is leading kids down the path of philanthropy, and doing so with a hands-on approach.

Local agency offers education resources for parents with special needs children
When Robyn Sanders began to notice that her son Dylan was having speech difficulties, she turned to her son's pediatrician.

Author and anti-bullying activist speaks to South Colonie parents and teachers about life with autism
In his campaign to raise awareness, Jesse Saperstein is always sure to make one point clear – having autism is not a weakness.

Group hosts Hanaukkah Wonderland, inguaral parade of decorated cars
Since 2008, Bethlehem Chabad as hosted one of the largest Hanukkah events in the Capital District. The celebration has grown from a gathering to light the giant Menorah at Bethlehem's Four Corners to hosting Hanaukkah Wonderland held at Town Hall.