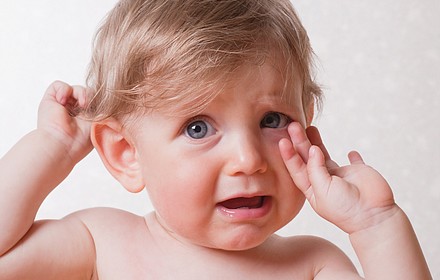 There is this assumption that mothers just instinctively know how to soothe crying babies and can meet their baby's needs in ways fathers just cannot.
October 31, 2014
The Latest
Babies
Toddlers and Preschoolers
Big Kids
Tweens and Teens
Columnists
Food&Recipes
Parent Pages stories
Albany's Autism Society hosts its first Trunk or Treat event at Spotted Zebra
The Capital District's Autism Society will hold its first annual Sensory-Friendly Trunk or Treat event, where kids can come and enjoy Halloween without the jumps and scares.

Collaboration brings about performances of 'Pinkalicious' and 'A Charlie Brown Christmas'
The Palace Performing Arts Center is adding to its 2014/2015 season two family-oriented theatrical offerings produced by Albany's Park Playhouse.

When the Family Chow is in the mood to expand the boundaries of our taste and texture comfort zones, we look to dim sum.

Glenmont resident's book for children inspired by a real-life avian visitor to the neighborhood
A wild turkey showed up in a small Glenmont neighborhood two years ago and surprised residents when it tried to make friends with a neighbor's group of free-range chickens.

Bethlehem middle schoolers build scarecrows to welcome the season
Like the scarecrows he helps build, Mark Warford is outstanding in his field.

Huck Finn's Warehouse and More receives $650k in grants to relocate beloved amusement park rides
The "more" in Huck Finn's Warehouse and More has taken on a whole new meaning after plans were announced to move the rides from Hoffman's Playland to the store in North Albany.

As you can imagine, there are times when my house is loud. I mean REALLY loud. Three kids trying to get mom's attention after school and dad's attention when he gets home from work. Then there is me, who will yell over everyone to be heard. Harlan just shakes his head and talks quieter.

It's officially fall in the Capital District. Pumpkin patches are a riot of orange and apples are ready to be picked. Fall turns this region into an exciting outdoor playground for all ages just waiting to be explored.

Leonardi has earned six national championships in three years
What began as a means to learn self defense has become much more to Pierce Leonardi.

'Muffin Man' expands fundraising efforts to breakfast in bed service
A basket of muffins might not change the world, but one man is proving it's a good place to start.

Old favorites and new attractions showcased at weeklong event
Alongside fair food favorites, the Altamont Fair is offering up something new to taste with some local flavor.