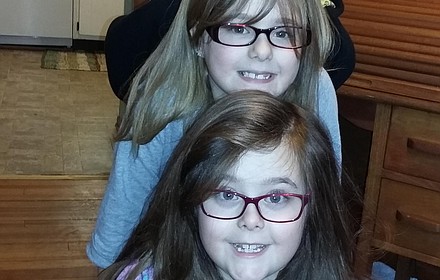 I love watching my kids have fun. I get a real charge out of hearing them talk with such passion about their favorite activities.
February 7, 2016
Parent Pages stories

Don't let the chill keep you from enjoying the great outdoors
A little fresh air – albeit chilly – is good for everyone.
As I was watching my child's extracurricular activity class in action, my attention strayed away from her performance and watched the class "Standout" do another Amazing Thing.
How to soothe children who have seen something upsetting.
There is never enough time to get all the things done that need to be done. There is not enough time for me to take a minute and just breathe.
Thanksgiving Day 2013 my grandson Jack was born two months ahead of schedule. He was born at 32 weeks and spent 18 days in the Neonatal Intensive Care Unit (NICU).

Marvel Universe Live is coming to Albany, Thursday, Nov. 5 to Sunday, Nov. 8.

In what Michael Carey is calling a Walk for Justice Tour, he is pushing public officials to reform policies for reporting abuse of disabled individuals.
It's Trick-or-treating time! The time of year when parents either cringe or cheer.

In the food desert that is Albany's South End, Nov. 2 will see the opening of a children's soup kitchen with after-school tutoring and educational programs, thanks in part to Traci Killar of Slingerlands and other Bethlehem residents.

As the weather takes a turn for the cold, more and more people are beginning to look for indoor workouts, and the Ciccotti Center has been working to find ways to accommodate both the adult exerciser and the smallest ones.

Fearing allergic reactions, the Steuer family is participating in the Teal Pumpkin Project.