(518) 439-4949 FAX (518) 439-0609
Office hours: 8:30 AM to 5 PM. Monday - Friday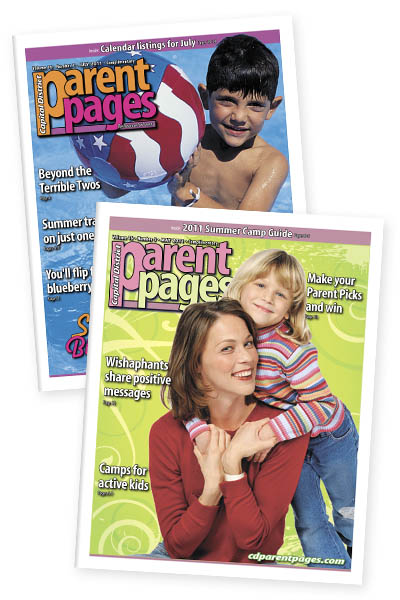 Capital District Parent Pages is your local parenting resource – covering everything from diapers to diplomas. We have a long history in the Capital District and publish information and stories relevant to families in Albany, Rensselaer, Saratoga and Schenectady counties.
Your feedback is vital to us and helps us become a better publication, in print and online. We welcome your emails and calls, and we also look forward to hearing from you about the things you are interested in seeing in upcoming issues of Parent Pages. Please email Editor Kristen Roberts or call (518) 439-4949, ext. 416, with your ideas.
Submissions to our monthly calendar are always welcome. Events run in our print edition, space-permitting, and are subject to editing. Preference is given to nonprofit groups, and calendar submissions must be date-specific. We are now also accepting calendar submissions through our website. To submit an event, simply sign up as a user and go to "Submit an event" under the "Things to do" menu on the homepage. The deadline for print submissions is the 10th of the preceding month. There is no deadline for online calendar submissions.
Capital District Parent Pages is a unit of Community Media Group LLC and is published monthly. Deadline for advertising is the 5th of the month preceding publication. Display advertising rates are available here. For more information, contact advertising representative Denice Mau or by calling (518) 439-4949, ext. 413.
Capital District Parent Pages reserves the right to refuse advertising for any reason. We do not guarantee any of the information, services or products published. The opinions expressed by the contributors do not necessarily reflect the opinions of this paper. No portion of Capital District Parent Pages may be reproduced without written permission from Community Media Group LLC.