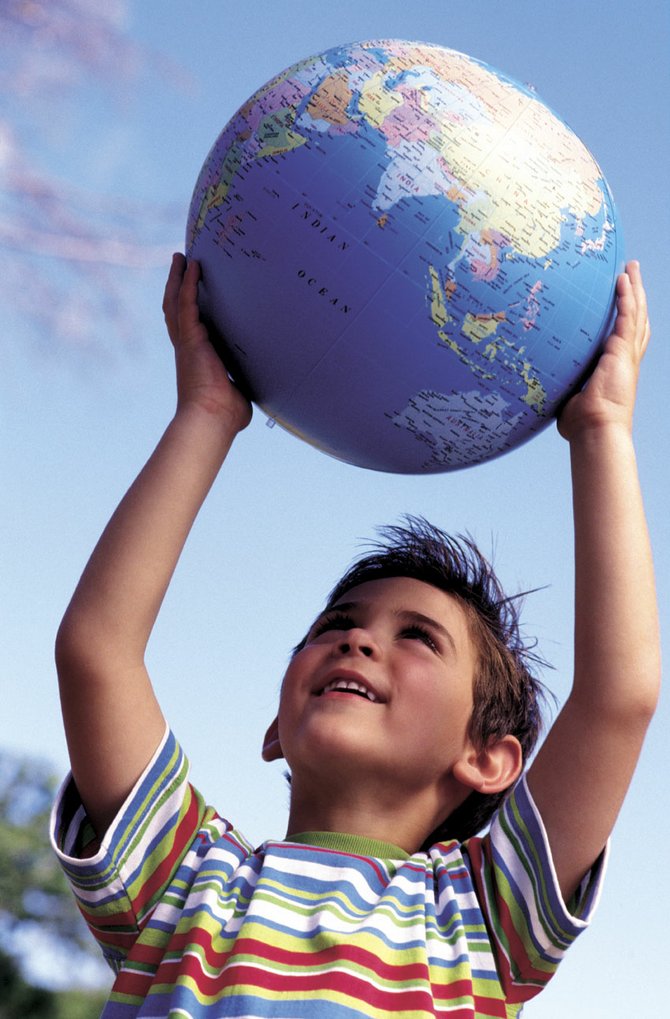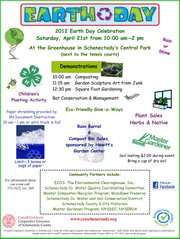 On April 21, people all across America will celebrate Earth Day. It's a day to appreciate our planet and all that it provides, and the Cornell Cooperative Extension will hold an Earth Day celebration at the greenhouse in Schenectady's Central Park for people of all ages.
"We want to promote and educate about gardening, composting and sustainability," said Denise Kolankowski, the senior extension resource educator and health and wellness/recycling educator at the Cornell Cooperative Extension.
Throughout the day there will be many activities that aim to give back to the earth in an educated and harmless way, in a time when so many things people do negatively affect the environment.
To start off the celebration, there will be demonstrations about composting, followed by one where attendees will learn how to make garden sculpture art from junk. Also during the day, there will be a demonstration about bat conservation, its goal being to debunk the negative views of these enormously beneficial creatures.
Another earth conscious activity that will take place from 10 a.m. until 1 p.m. is free paper shredding. The service is totally confidential and the only limit is three paper boxes per person.
The celebration is sponsored by many local committees and programs.
"There are a lot of people doing really great things, so we wanted to have a lot of community partners involved," said Kolankowski.
These partners include, ECOS: The Environmental Clearinghouse Inc.; Schenectady Co. Water Quality Coordinating Committee; the Master Composter/Recycler program; the Woodlawn Preserve; Schenectady Co. Water and Soil Conservation District; Schenectady County and City Historian; the Master Gardener Program; NYSDEC; and NYSERDA.
There are many other activities that will take place during the celebration, including a plant sale, a master gardener program, discounted soil testing, as well as many eco-friendly giveaways comprising of books and composting tools. Also present will be a recycling information table and a children's planting activity.
This Earth Day celebration will be held rain or shine on Saturday, April 21.
Vote on this Story by clicking on the Icon