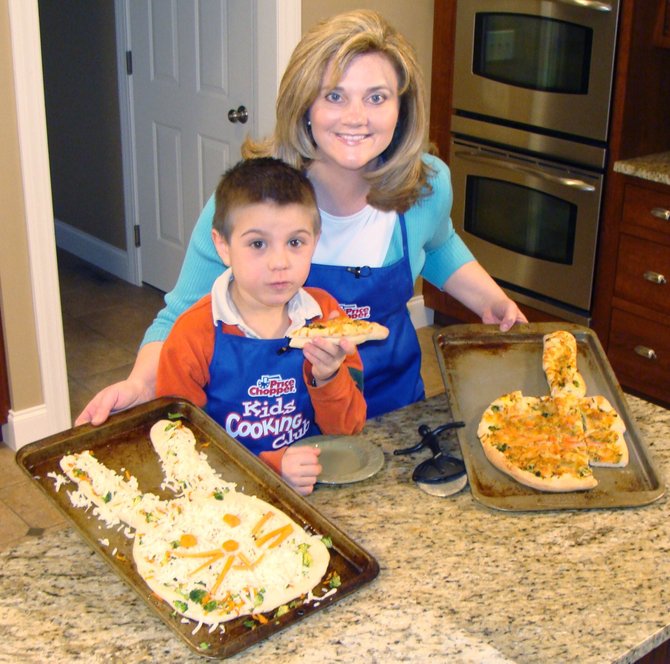 If you follow along you know I love to play with pizza … and veggies … well, all foods really.

I don't know about your family, but we have a weekly pizza night. Sometimes we order, most of the time we make our favorites and often I experiment and introduce something new.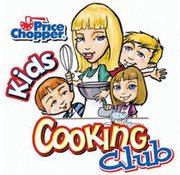 When the kids were young I found that shapes and holidays gave me that added incentive to experiment and it broke the ordinary mold, opening their minds to trying a host of brand new concoctions. In fact, Bunny Food was actually one of the first holiday pizza experiments at our home that became the catalyst to a whole array of various shapes, sizes and food experimentations; some worth sharing and some not!

Bunny food received its name, not because of the shape of the pizza, but because bunnies love to eat their veggies like carrots and broccoli. It was a success and has become an annual tradition, one we like to share.
Bunny food
1 cup carrots, shredded
2 cups broccoli cut in small pieces
3 tablespoons Price Chopper olive oil
1 clove garlic
1 large carrot, peeled
8 oz. Price Chopper mozzarella cheese, shredded
Price Chopper pizza dough, fresh
Place the carrots and broccoli into a skillet with two tablespoons of olive oil. Peel and press the garlic into the vegetable mixture and sauté on medium until the vegetables are tender. Set aside.
Preheat the oven to 400 degrees.
Take a large baking sheet and using a paper towel, rub a very light layer of olive oil onto the pan. Set aside.

On a floured surface, roll out the dough into one large circle, approximately 16 to 18 inches. Using a pizza cutter cut off the top of the circle removing approximately 3 to 4 inches.
(Continued on Next Page)
Prev Next
Vote on this Story by clicking on the Icon
More like this story