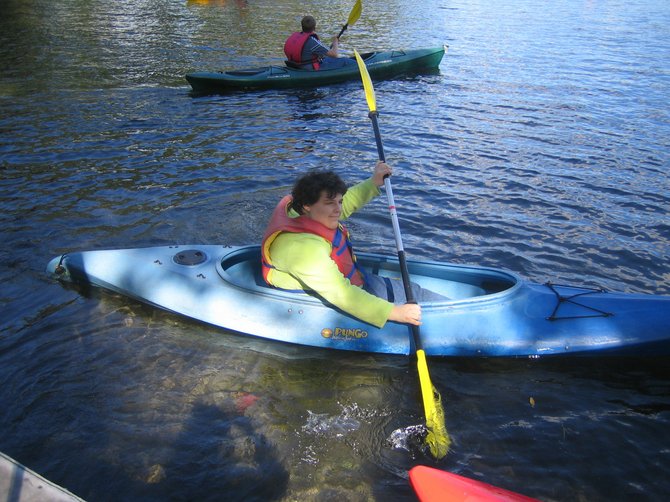 Saratoga — When a diagnosis of any illness, disease or disorder is given, there are usually many questions and concerns that come along with it.
This is especially true for a diagnosis of autism, which encompasses a very broad spectrum. For parents, knowing where to turn for resources can be overwhelming and sometimes met with very few options.
The latest statistics from the Center for Disease Control indicate one in 88 children are diagnosed with autism every year. It breaks down to 1 in 54 boys and 1 in 252 girls, making autism five times more prevalent in boys.
April is Autism Awareness Month. To help parents and caregivers of people with autism, resources have been gathered and will be on hand at the1st Annual Autism Information Fair and Carnival on Sunday, April 29, at the Skidmore College Intramural Gymnasium from noon to 4 p.m.
The event will serve as a "one stop shopping" point for those looking for resources and will be host to over 40 exhibitors.
Organizers from ASPIRe (Autism Spectrum Peer Integration & Recreation), Skidmore College, The Parent Network and Saratoga Bridges, along with state Sen. Roy McDonald, have come together for this first event, and there are already plans to make it an annual one. McDonald has two grandsons with autism. He's also been a longtime supporter of the organizations and will be at the fair from noon until 1 p.m.
The event is designed first and foremost to make approaching autism an easier take. Julie Marks, founder of ASPIREe said, "We get phone calls from so many families that don't know half of what is available to them."
To that end, Marks wanted to make resources like schooling, camps and technology available to those who need them. She'd also like to build a directory of these resources to better aid caretakers and raise awareness of their variety.
(Continued on Next Page)
Prev Next
Vote on this Story by clicking on the Icon