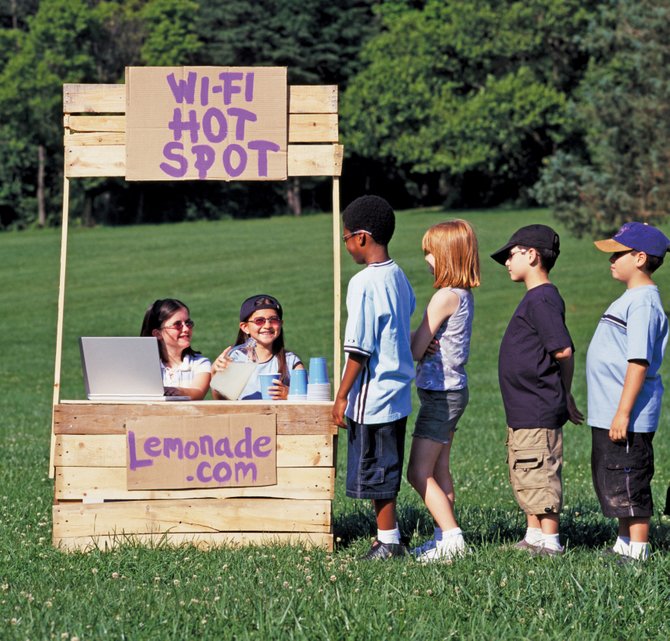 Do your kids keep asking what they can do to earn more allowance? Do they know how to save up for something they want? You might have a budding entrepreneur on your hands.
From setting up a lemonade stand on the corner to creating smartphone apps, kids are learning the ropes of running a business early.
The 2011 Free Enterprise National Survey found that 64 percent of high school juniors were interested in starting or owning their own businesses. And, in fact, 15 percent of respondents had already started their own business.
The 2010 Ewing Marion Kauffman Foundation's Youth Entrepreneurship Survey found that 40 percent of students between the ages of 8 and 24 would like to start a business in the future, or already have done so.
Yet with all this interest in entrepreneurship, few students are getting this information from school. According to the Council for Economic Education, only 15 states require public high schools to offer a personal finance course, and there are no national standards for an entrepreneurial education.
Resources for developing smart savers
Kim Danger, personal finance expert and founder of MommySavers.com, says that you can also connect your kids with tools and resources that let them play, learn and experiment, all of which can encourage them to pursue entrepreneurship.
Play — A game such as Nintendo's "Fortune Street" for the Wii console lets kids of all ages have fun while making a variety of business and economic decisions.
• The interactive board game can be played online against friends and has different skill settings, so even business beginners can have a blast while they learn. Find out more at
fortunestreet.nintendo.com.
• Old-school board games like Monopoly or Bargain Hunter can also help teach kids about money in a fun way.
Learn — There are a variety of online resources that students
(Continued on Next Page)
Prev Next
Vote on this Story by clicking on the Icon