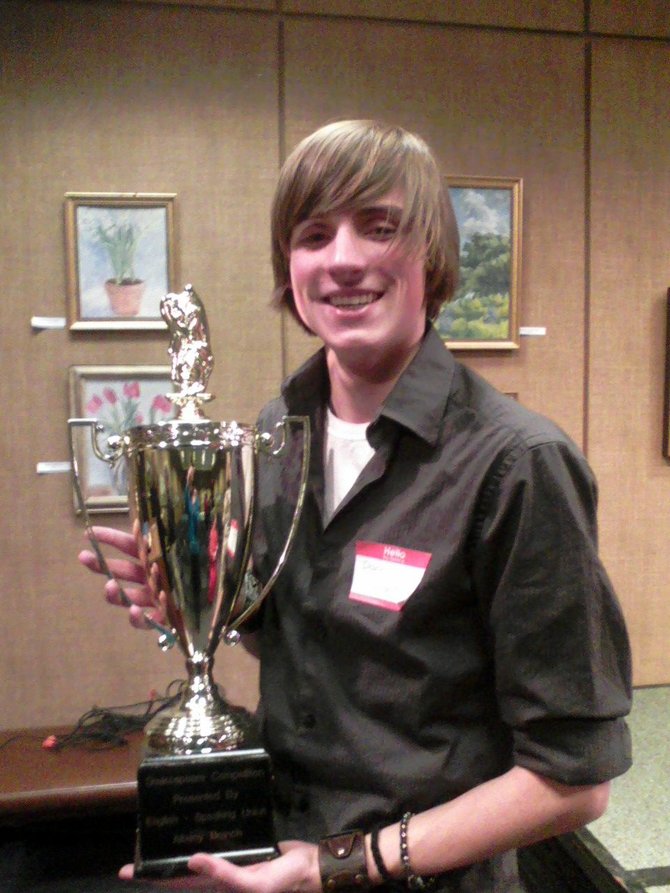 BETHLEHEM — Daniel Light has no idea winning the lead role in Bethlehem Central High School's fall production of Romeo and Juliet would lead to a trip to New York City.
After reading the play in English class and painstakingly learning about the emotions behind the lines to play the role of Romeo, Light used the monologue from the famous balcony scene to compete in the school-level competition of the English-Speaking Union's 28th Annual Shakespeare Competition.
"I heard about the competition last year from a friend and I thought about competing, but didn't get around to it," he said.
This year, he did get around to the competition and he had an advantage because of his experience. Still, Light was nervous because seven or eight other students had signed up as well.
For the competition, he recited the first 20 lines of Romeo's monologue from the play's balcony scene.
"It helped that I knew what (Romeo) was supposed to be feeling and how he was dealing with the things going on around him," said Light.
"Acting classes are a little more instructive on the how as opposed to English class, which is the why. Why the characters do what they do," Light continued. "In English, you know the premise of the play but the actual play is more in depth emotionally. I didn't used to like Romeo. I thought he was shallow and uninteresting. Then I did the play and learned how challenging and interesting he really was."
The competition's next level would be tougher. Having advanced to the Albany Branch competition on Feb. 12, contestants would again need to perform a 20-line monologue but would also need to select a sonnet to recite.
Light said he decided to stick with the same balcony monologue since he knew it so well, but chose Sonnet 90, one of Shakespeare's more aggressive poems, to offset the dialogue from the play's famous love scene.
(Continued on Next Page)
Prev Next
Vote on this Story by clicking on the Icon