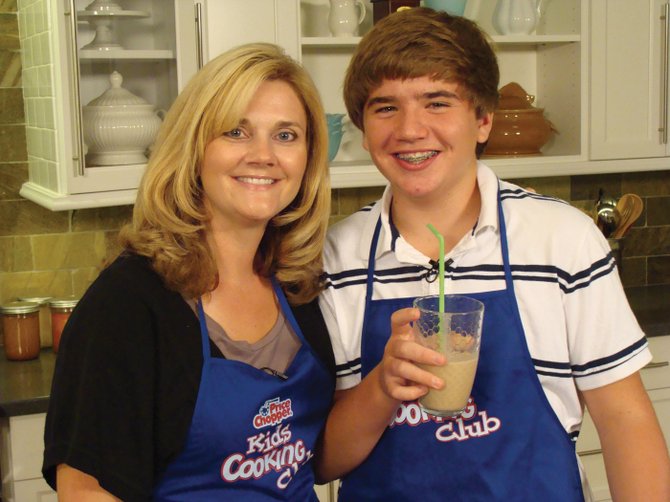 Where did the summer go? It certainly has flown by, and I am not quite ready for it to come to an end. In the past, there have been summers where I could relate to that office supply commercial in which the parents dance a jig as they shop for back-to-school supplies, absolutely thrilled their kids are heading back to school.
This summer, however, has been fairly benign. There have been occasional sibling rivalries, but not so many that I have needed to call my best friend for a "talk me off my ledge" conversation –­ my only source of sanity during those earlier years.
Could it be that we have turned a corner? Probably. However, I'm still trying to figure out that great mystery of why the oldest, now 18, still enjoys getting a rise out of the youngest, age 8. I'm thinking that won't ever end. In fact, I've imagined myself around a dinner table in the not-so-distant future with the kids all back from college, the oldest offering up a particular tease he knows will result in his younger sister shrieking and yelling, "Mom! Make him stop!" A response that will be followed by a devilish grin and contented laugh on his part. Ahhh, these are the memories of parenting.
Even though I'm not exactly dancing them off to the school bus this year, I am planning a few recipes to fill their hungry bellies before they head out the door. One of our family's personal morning grab-and-go favorites is my Choco-Monkey Smoothie recipe. I often serve it up with some whole-grain toast.

You can join Jodie monthly and get more recipes through the online Price Chopper Kids Cooking Club that is free and can be found at www.pricechopper.com under the program sign up section of the site.  Jodie also visits local communities with Price Chopper for fun programs/events.  To learn more about her, visit www.jodiefitz.com.
(Continued on Next Page)
Prev Next
Vote on this Story by clicking on the Icon
More like this story