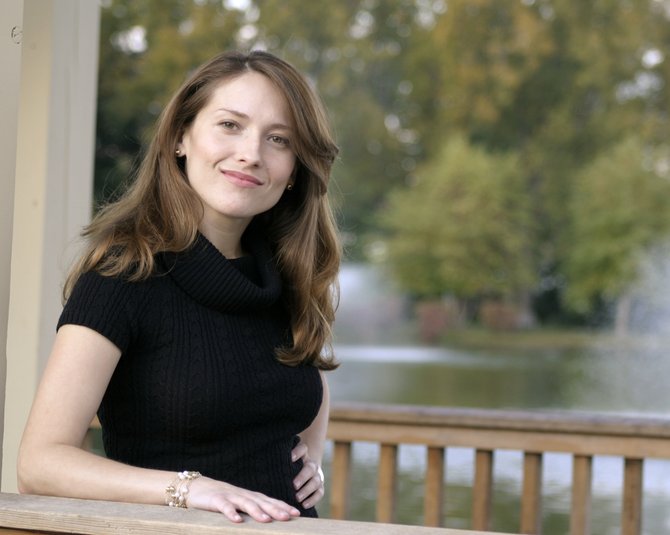 CAPITAL DISTRICT — Helen Fitzgerald was "an ordinary girl living an extraordinary life," as her niece Ellen Mnich likes to say. She visited every country except for two, plus all 50 U.S. states, and filled her Cohoes home with souvenirs from her 60 years of travels.
Fifteen years ago, Mnich took her aunt's globetrotting life on the road as the storytelling program, "Aunt Helen's Closet," and on Saturday, Jan. 14, she told Aunt Helen's story for the last time.
"I'm at the peak of my storytelling ability but … I just can't hold up to it anymore," said Mnich, of Loudonville, who started off presenting in the Lansingburgh School District. "I never thought I'd hear myself say that."
Mnich is passing the torch to a family friend, Sandra Bauchiero, who has a few tweaks in mind to help Aunt Helen's legacy live on.
"I don't know fully a lot of the changes that I'm going to make at this point. I want to keep the story the same but told from my voice," said Bauchiero.
She said she plans to use her theatrical background to gently revamp the "museum approach to education."
"I was looking at a way to incorporate performance into my everyday life and I love how Aunt Helen's Closet can bring in all different kinds of people and touch people in different ways," said Bauchiero.
The program is perhaps so versatile because Aunt Helen, unbeknownst to her, gave her future storytellers plenty of material to work with.
"She didn't let anything hold her back; she rolled with the punches, she had a full life," said Mnich. "She made a difference every day in this world."
Aunt Helen's actual closet was a miniature world, overflowing with artifacts that each told a story. Now packed into numerous trunks that Mnich lugs around, they collectively symbolize her rich life.
(Continued on Next Page)
Prev Next
Vote on this Story by clicking on the Icon