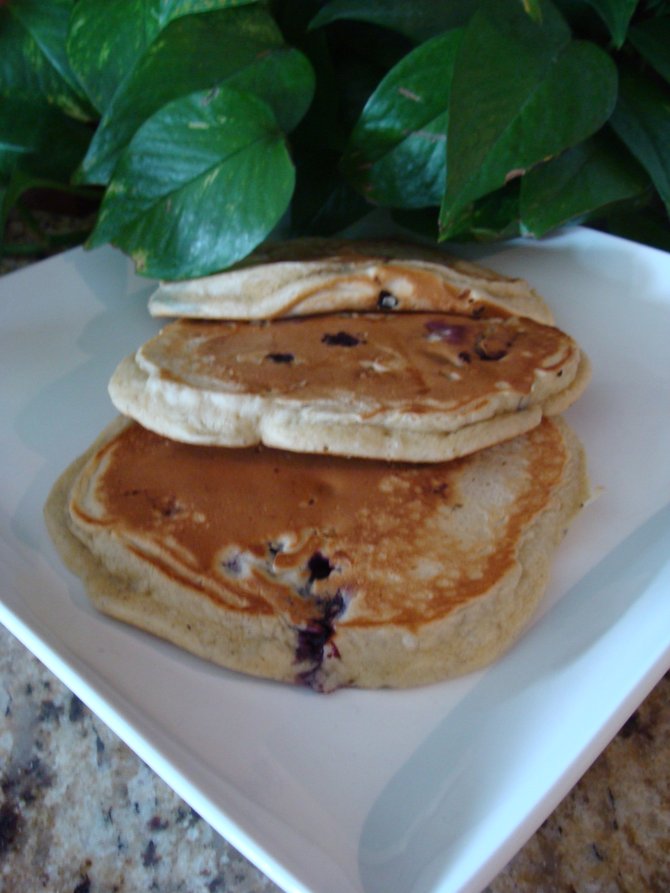 There are many things to celebrate in July – Independence Day, summer vacation, no school, sunny days, swim season, picnics, vacations and one of my favorites – blueberry season!
I love the great selection of blueberries available right now , and you just might find me at the grocery store picking through the bin of blueberries searching for the plumpest of the plump. I can't keep them in my house; they are either quickly eaten or quickly cooked. In fact, there are times I have to tag items I bring home with signs that read: "Do not eat – cooking with this item." When I do that, I typically have purchased two ­­– one for cooking and one for eating. The one for eating rarely makes it to storage.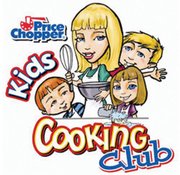 When blueberry season rolls around, it's time to make blueberry pancakes, and with each season comes a new creation. This year I'm sharing my Blueberry-Honey Pancakes recipe. My kids occasionally still prefer the traditional maple syrup over the top, but I like to cut the sugar and mix things up a little every now and again. They have found that through our constant taste-testing that they actually like my simple yogurt glaze to top certain recipes such as these pancakes. I hope you have a great July and enjoy the fantastic selection of blueberries.
Blueberry-Honey Pancakes
1 egg, large
1 ½ cups all-purpose flour
1 cup low fat milk
¼ cup honey
2 tablespoons vegetable oil
1 tablespoon baking powder
½ teaspoon salt
1 teaspoon vanilla extract
1 cup fresh blueberries (NuVal Score 100)
Using an electric mixer, mix the egg, flour, milk, honey, vegetable oil, baking powder, salt and vanilla extract together. Stir in the fresh blueberries with a rubber spatula or spoon. Heat a griddle melting a teaspoon of butter or use the non-stick cooking spray. Pour enough batter to create a 4-5-inch pancake. Cook until the pancake is slightly puffed, the edges appear cooked and the center is bubbling before flipping to cook the other side. Continue the process until the pancakes are fully cooked and serve. This recipe makes approximately five pancakes.
Yogurt Glaze
3 ounces low-fat vanilla yogurt
1 tablespoon fat-free milk
1 tablespoon honey
Stir the yogurt, honey and milk together. Drizzle the yogurt glaze over the pancakes and serve.
Healthy Note: Use organic, whole grain and/or low fat products whenever possible.
You can join Jodie monthly and get more recipes through the online Price Chopper Kids Cooking Club that is free and can be found at www.pricechopper.com under the program sign up section of the site. Jodie also visits local communities with Price Chopper for fun programs/events.
Vote on this Story by clicking on the Icon
More like this story