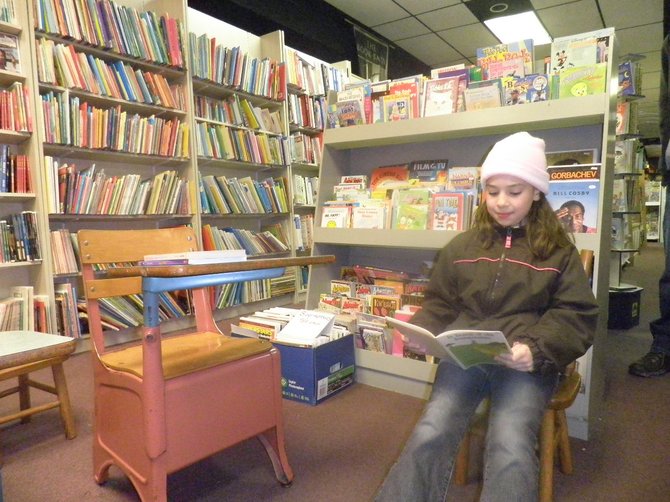 If you've never been to the Book Barn and you like books, I implore you to shut your computer off and get yourself to Latham. From the Traffic Circle, travel east 2 miles or so on Route 2 toward Watervliet, and turn into the plaza across from Stewart's, just past the traffic light. There you'll find the biggest, most organized, well-stocked, best-priced, highest-quality used book store I've ever seen; with its ever-changing inventory of mystery, romance, classics, history, cookbooks, self-help, memoirs, photography (the list goes on and on) and – of course – children's books, this place is bibliophile heaven. Add to that the knowledge, intellect, and courtesy of Dan Driggs (co-owner, with wife Cheryl) and we've got ourselves a local gem.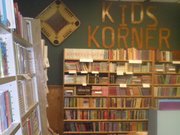 To keep a used bookstore alive and thriving for 20 years in a world of big box bookstores and e-readers is no small feat. Dan does it simply, by offering an ever-changing inventory of excellent condition (or better), gently-read books at incredibly low prices. He's old fashioned. He won't be offering you a frappacino and he doesn't host a book club. You can't buy a gourmet candy bar or an oversized mug at the counter … but you can have a free lollipop and, if you're lucky, a story or joke. This is a man who sells books, and well; he loves what he does and it shows. Without any inventory system, he can almost always tell you whether he has any particular book in stock.
Some of my favorite authors are young adult authors – Paterson and Cormier, Paulsen and Lowry – so when I visit the store, I usually walk straight back to the Kids Korner, where at any given time there are literally 10,000 children's books, all in awesome condition. Board books, chapter books, series books, young adult novels, and others line the shelves – children's books priced at $1.75, $1.45 – even 95 cents. There are two big bins where I've found like-new copies of Little Golden, Maisy, and other great preschooler and early reader books. Dan's even got an impressive collection of comics, all priced at 75 cents each.

(Continued on Next Page)
Prev Next
Vote on this Story by clicking on the Icon