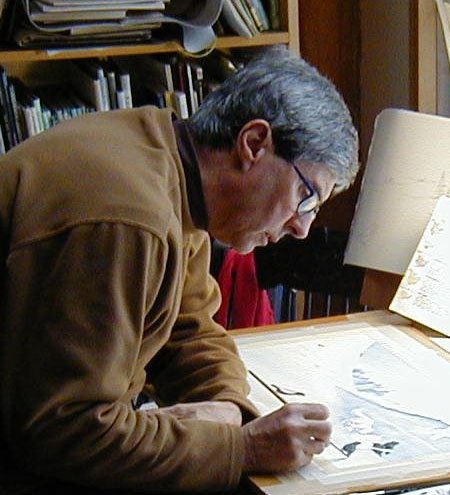 Growing up, author Bruce Hiscock spent as much time in the Michigan wilderness as possible.
"I've always been drawn to being outside. I grew up running around in the woods and fields and I just feel sort of in tune to this beautiful planet and the natural world we live in," said Hiscock.
Now, Hiscock lives in a cabin he built using materials from the very land it sits on in Porter Corners. He spends his days writing and illustrating children's books, most of which have a nature theme.
"They're all about nature, all natural history in North America," said Hiscock, who estimates he's written and illustrated about 35 books. "I like to encourage everyone to get outside and see what's really out there."
One of Hiscock's specialties is caribou, and he learned to draw them in their natural environment.
"I visited the Arctic National Wildlife Refuge and sketched. … I didn't sketch them all [there were 70,000 caribou] but I drew a lot of caribou and took a lot of photographs there and traveled quite a bit in the Arctic," said Hiscock.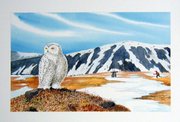 Hiscock's interest in caribou and reindeer was piqued during the time he spent in Alaska.
"When I was a kid I lived in Alaska for sixth and seventh grade so I've always been fascinated by the far North," said Hiscock.
Hiscock's illustrations are realistic and a form of "photorealism." He paints in all watercolors and focuses on real wildlife.
"I try to make the illustrations just like you were there looking at the real scene, whether it's a tree, caribou or mouse," said Hiscock. "I try to put in a lot of things that may not be described in the text so there are lots of things to look at."
Hiscock's books typically target third-graders, so he likes to make them accessible and hide special images in the pictures.
(Continued on Next Page)
Prev Next
Vote on this Story by clicking on the Icon
More like this story