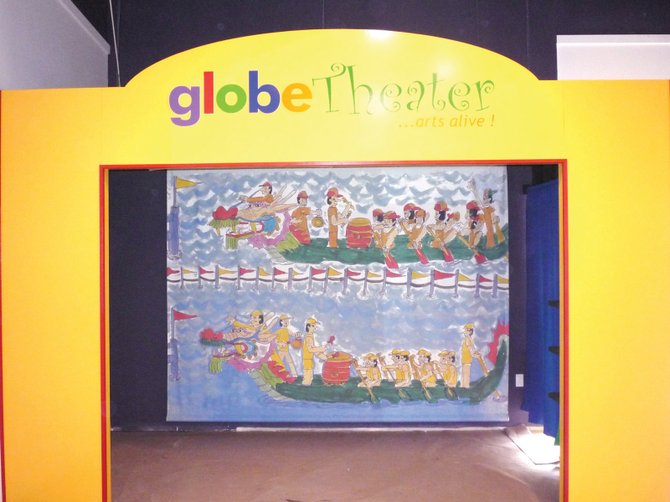 "We have a country with whom we're Skyping, which is Ecuador. We have one school in Russia we're hoping to do Skyping with and possibilities in Brazil, Taiwan and some other countries, possibly Finland," said Touba.
The World Awareness Children's Museum has always tried to "inspire curiosity and foster understanding and appreciation of worldwide cultural diversity," something that Touba said sets it apart from other children's museum in the area.
"There's no other in the area like this because our thrust is world cultures. … We have an artifact collection and educational objects, so we're different from most other museums because we have collections and incorporate them into our interactive space, plus we have all our children's art even larger museums don't have," said Touba.
"The world is a small place and everything is connected, and we thought American children needed to be exposed to the rest of the world. That has always been our focus and our mission," said Jacquiline Touba, executive director.
The museum needs $75,000 to complete the ongoing renovation process, and Touba said families can join the "Good to go!" Fan Club. A $50 donation gets a child's photo or piece of art displayed on video monitors in the museum's lobby.
"Instead of buying a brick or tile, we wanted to offer a unique and affordable way for children and their families to contribute to the museum," said campaign chair Lisa Sheridan.
For other fan club levels, some of which give donors limited free admissions, a tote bag or a discount card with offers from "go!" sponsors, visit www.worldchildrensmuseum.org. The museum has a bunch of summer programs, a list of which is also available online. Visitors can track the programs and construction progress on Facebook at www.facebook.com/gochildrensmuseum.
The museum is located at 89 Warren St. in Glens Falls.
Vote on this Story by clicking on the Icon