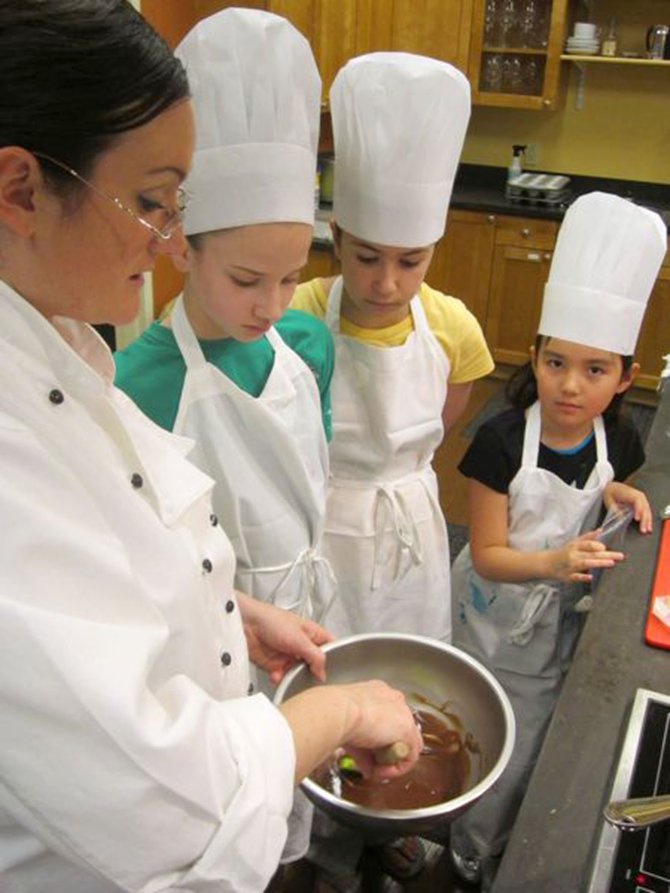 Cooking classes are a big draw at Different Drummer's kitchen, whether people come for the food being showcased or the chef teaching the class.
Recent participants have learned to make barbecue sauces, veggie burgers and chocolate truffles. Instructors have included Jaime Ortiz, the corporate executive chef for Mazzone Hospitality, and Ric Orlando, who owns New World Bistro in Albany and twice won "Chopped" on the Food Network.
Classes aren't just for high-end foodies, though. In fact, you don't even have to be out of elementary school to enjoy them. Different Drummer just wrapped up a "French camp" for kids in which they spent a week learning things like how to use knives and how to make a classic French pie dough and beef stock.
"It was great," store manager Michelle Weiser said.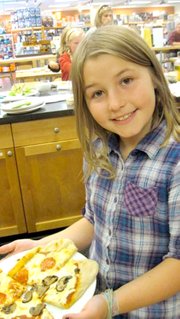 Kids get another chance to hone their culinary skills this Saturday, July 21, at an American Girl Afternoon. Moms and daughters are invited to learn how to make some of the food featured in the American Girl book series. Each of the books comes with a doll that represents a period in history or contemporary life, and the book is told from the doll's perspective. Girls are welcome to bring their dolls to Different Drummer.
Weiser expects the class to be a hit across generations.
"It's like a bonding experience," she said. "Girls love to cook in the kitchen with mom."
The class is the brainchild of Michelle Hines Abram, a graduate of the French Culinary Institute. She will teach the class, which Weiser described as "sort of like a children's tea party." On the menu are tea sandwiches, beignets, cherry pie, vanilla ice cream, root beer floats and punch.
Moms, daughters and dolls will enjoy a picnic lunch at the counter after everything's made.
Touted as "perfect for moms and daughters of all ages," the American Girl class runs from noon to 2:30 p.m. on Saturday, July 21. The cost is $40 per person. Registration is available online at www.differentdrummerskitchen.com.
(Continued on Next Page)
Prev Next
Vote on this Story by clicking on the Icon
More like this story