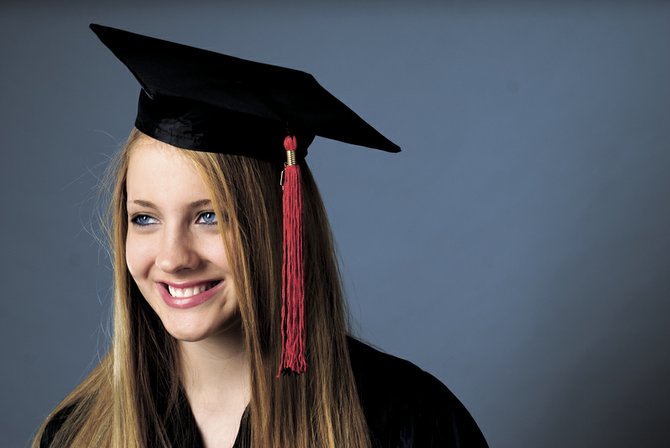 Congratulations, Mom and Dad! You did it! You've seen your son or daughter through 12 years of schooling – through the aches and pains of adolescence, through years of difficult teachers, cliques, braces and cafeteria drama. You've been there to check over thousands of pages of math homework and to praise thousands of spelling tests. You've packed lunches, you've made playdates, you've driven so many hours to and from sporting events and social activities with your child that by now, weeks of your life have passed in the car. You deserve a pat on the back. You deserve a varsity letter. You deserve a party!
As you consider throwing your high school senior a graduation party, you'll probably have a few prominent concerns: Will it be safe? Will it be fun? Will it be affordable?
Will it be safe?
The Drug Free Action Alliance has a campaign called, "Parents Who Host, Lose The Most." The purpose is to educate parents on the legal responsibilities and ramifications of hosting parties where there will be alcohol accessible to minors. On its website, the group has published a list of helpful tips for parents, whose main points can be summarized this way:
• Make a guest list and send invitations by mail. With social media being what it is, there has never been a more critical time to heed this advice. You may remember hearing about the sweet 16 party in Hamburg, Germany, last summer, that was RSVPed by 15,000 and attended by 1,500. It happened when a Facebook event was marked as public/everyone, instead of private. A graduation party is not an event you'll want to risk on an e-mail or Facebook invitation.
If you're really committed to sending the invitations digitally, E-vite.com is safe and private, as long as you personally handle the guest list.

(Continued on Next Page)
Prev Next
Vote on this Story by clicking on the Icon