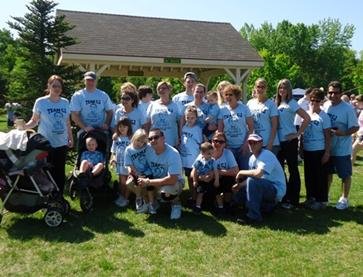 BETHLEHEM — Two community businesses are teaming up to help the fundraising goals of a local boy and his family.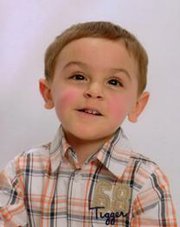 On Saturday, June 16, Hewitt's Garden Center in Glenmont and Matchless Stove and Chimney are hosting Team CJ's Cookout for a Cure. All of the proceeds from the event will benefit the Cystic Fibrosis Foundation. The day is meant to show support for Christopher "CJ" Motta, who was diagnosed with Cystic Fibrosis in 2010 at two weeks old.
"This year alone we have raised over $10,000," said Tracy Van Hattum, CJ's mother. "We would love to see a cure in the near future, not only for CJ, but for other families going through this terrible disease."
Cystic fibrosis is an inherited genetic disease that affects the lungs and digestive system. According to the CFF, about 30,000 children and adults in the United States are affected by cystic fibrosis.
Since 2010, Team CJ has raised $29,000 for Cystic Fibrosis research through community fundraisers.
The cookout menu will include hotdogs, burgers, chips and sodas, with a host of family activities.
"It will really be an excellent opportunity for our neighbors and friends in the community to stop by, make a donation and make a difference in the lives of kids like CJ," said Jeremiah Madden, operations director at Matchless.
The cookout will be held from 11 a.m. to 5 p.m. at Hewitts Garden Center on Feura Bush Road. Each cookout meal costs $5 with all of the proceeds being donated to charity.
View our March Story about CJ by Spotlight reporter Alyssa Jung: Click here.
Vote on this Story by clicking on the Icon