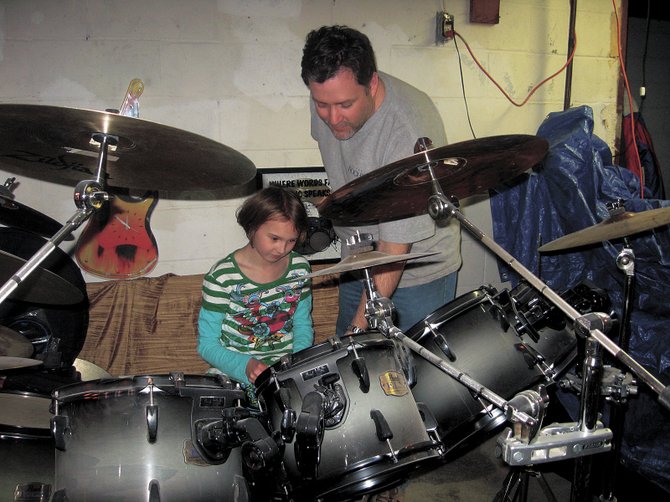 Adam Dunn has seen his stepdaughter Nikki's life change through the wonder of drums and he's hoping his new business, Wonder Drums, will help other children and adults in much the same way.
"Hopefully it will help families out as far as using it to calm the person," said Dunn, of Guilderland.
Dunn has been a drummer for 36 years, but he just recently started using drums to help special needs individuals. Enter, Wonder Drums.
"Every child or adult is a different situation. I'm not going to guarantee that it'll help everybody; it's a tough thing," said Dunn.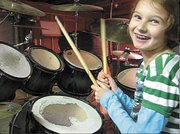 The key to finding success with the method – which has been shown to help some people with autism, Asperger's, attention deficit and hyperactivity disorder and even Alzheimer's patients – is to give it a chance.
"A lot of people want to have one lesson and try it out and see what happens. From my experience, the first time, I didn't notice anything different. It wasn't until a couple times later," said Dunn.
The act of drumming, from the rhythm to the sound to the basic act of hitting something constructively, can help soothe and relax people.
In Dunn's case, his stepdaughter, 8, was a foster child before being adopted, so she suffers from attachment issues, aggression and moodiness. In a way, Nikki "discovered" the drumming technique herself, and he's glad she did.
"My stepdaughter is a very aggressive child. … She has a lot of energy and issues that go back to when she was a foster child," said Dunn. "She came downstairs one day (while I was playing) and said 'I want to see if I can play with you.' She took her anger out. Each time she got better with it and the overall state of her later – she wasn't as aggressive."
(Continued on Next Page)
Prev Next
Vote on this Story by clicking on the Icon