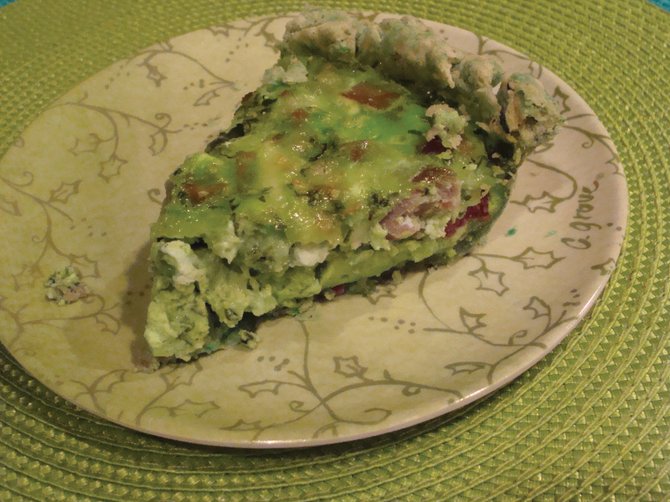 In the spirit of Dr. Seuss's birthday, officially celebrated in March, and in honor of the little, green leprechauns who make an appearance this month, why not add a little fun to the table and try Green Eggs and Ham for either dinner or breakfast? You can even make an event of it and read the book before serving them up.

This recipe is a great way to add in (and hide) fresh spinach that can't be detected because of the green eggs, so that eating green means more than just a little added color. Our family has had Green Eggs and Ham on several occasions, and three out of four of us have joined Sam I Am and his friend, deciding that we will eat them here and there, we will eat them ANYWHERE! Our fourth voter (Dad) just couldn't get past the green food coloring, but with the book and a love for Dr. Seuss, the kids had fun attempting this new food combination and I was glad that we found another spinach-loving recipe to share.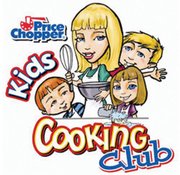 Green Eggs and Ham
1-½ cups flour
1 teaspoon pepper
½ cup shortening
¼ cup water
6 eggs
½ cup milk
2 cups cheese, shredded
1 cup fresh spinach (NuVal Score 100)
1 pound ham steak
Green food coloring
Stir the flour and pepper together so that the pepper is evenly distributed. Add in the shortening and mix with a fork (or pastry cutter) until distributed throughout most of the flour. Add 10-12 drops of green food coloring to the water and then stir the water into the flour. Using your hands, form the dough into a ball. You can roll the crust out the traditional way or you can place it in the center of a pie dish and using a hand roller, roll the dough directly in the pie dish until evenly spread across the bottom and up on to the sides; it's a huge time saver. Set the crust aside and preheat the oven to 350 degrees.
(Continued on Next Page)
Prev Next
Vote on this Story by clicking on the Icon
More like this story