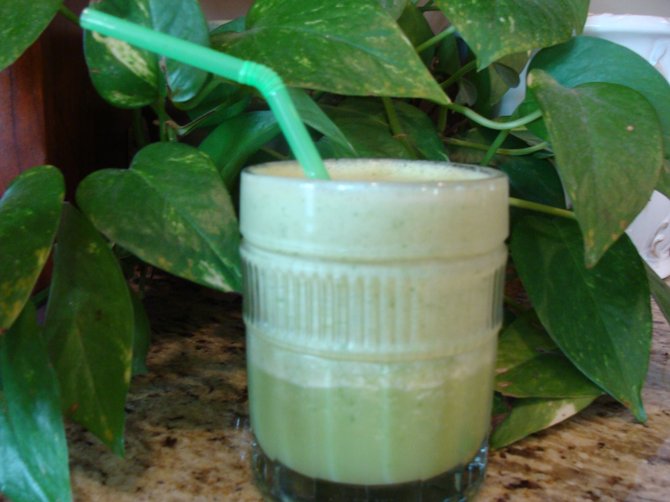 When I served my youngest the drink featured in this month's recipe and told her I was experimenting for St. Patrick's Day, she was excited. She sipped it and said, "I like it, but it doesn't taste St. Patrick's Day-ish …" That left me thinking, what would St. Patrick's Day taste like to her?
She then told me she was expecting something minty. When I said it was supposed to taste tropical, not minty, she sipped again and exclaimed, "Then this totally works!" At which point I shared the surprise ingredient: spinach.
As you might imagine, by now my kids are used to me serving up all kinds of crazy concoctions. So it cracked me up when my daughter was surprised that I had found a way to serve up spinach as part of a drink. As a mom, sometimes you just have to go with what works and not question it.
My kid's love icy cold, fun drinks, and this combo has been served at our counters several times. It can be part of a breakfast or after-school snack with just a little green added in for fun food conversation and a little taste-testing fun.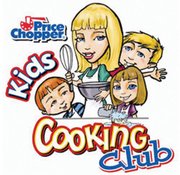 Tropical Slush (With just a wee bit o' green) 1½ cups ice 6 ounce pineapple juice ½ cup spinach 1 cup crushed pineapple 1 teaspoon vanilla extract ½ cup vanilla coconut milk 1 tablespoon honey*
Add the ice and crushed pineapple into the pitcher of the blender first. Add all of the remaining ingredients and blend thoroughly. Serve cold. This recipe makes approximately four 8-ounce servings. Crushed pineapple: You can crush the fresh pineapple in a mini food chopper instead of using the already crushed pineapple. However, if you use the pre-crushed pineapple, try to find a variety that has no added sugars. Spinach: I typically use the fresh baby spinach leaf. It's great to add into recipes with little taste alteration, and it added a natural food coloring to this recipe. Coconut milk: I use the coconut milk that can be found in the coolers near the dairy products. * Honey is optional and can be omitted if you have a sweeter pineapple. You can join Jodie monthly and get more recipes through the online Price Chopper Kids Cooking Club that is free and can be found at www.pricechopper.com under the program sign up section of the site.  Jodie also visits local communities with Price Chopper for fun programs and events.  To learn more about her, visit www.jodiefitz.com
Vote on this Story by clicking on the Icon
More like this story