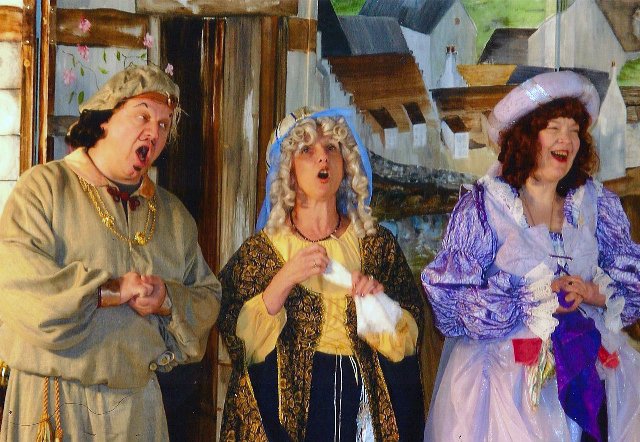 SCHENECTADY COUNTY — One member of the Schenectady Theater for Children will be leaving some big shoes to fill after her more than 30 years of volunteering for the community group.
"She is just going to be very, very difficult to replace," Theater President Criss Macaione-Bilodeau said. "We are going to need multiple people to replace her."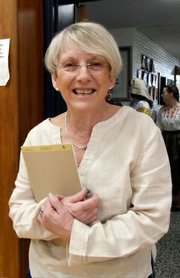 Dee Mulford joined the community theater group in 1980, shortly after the group became independently incorporated in 1976. The theater company had started in 1967.
Mulford's move to Seattle will place her far from her East Coast theater. Her husband, Bob, received a job offer he couldn't refuse, spurring the move from their Niskayuna home.
"If he didn't take the job it would eat him alive for the rest of his life," Mulford said. "I certainly can't say to him, I have to stay due to my volunteer job."
Thus began the imminent departure, which Bilodeau spoke about with a voice tinged with sincere regret and gratitude for Mulford's commitment.
"She is an extremely talented woman. I can't say enough about how sad we are to lose her and how difficult she will be to replace," Bilodeau. "She has such a wonderful, positive outlook on life that things can be done and a real can do attitude."
Bilodeau said what she'll remember about Mulford is her excitement to the responses from children at performances.
"She herself becomes very childlike and very lit up and becomes so excited when children respond as positively as they do," Bilodeau said. "She is a very enthusiastic person and I have seen her time and again get so excited about things."
For Mulford, it is clear children played a strong role in her commitment to the company.
"It is wonderful to do a volunteer job that makes 10,000 kids laugh a year," Mulford said. "(Children's laughter) is like a bubble that comes up their tummy and just rolls out of them — it is different than adults. It is just pure delight and no holds barred … it is intoxicating."
(Continued on Next Page)
Prev Next
Vote on this Story by clicking on the Icon