Do your kids want to treat you for breakfast on Mother's Day but don't always know where to begin? I know when I was young, and the same goes for my kids, I wanted to do something fun in the kitchen but felt limited. I believe I used Honey Nut Cheerios on more than one occasion. When my boys were little, they also served me cereal. Don't you just love those memories?
Here's a fun breakfast that you can clip and help kids prep a little (or maybe drop a hint for Dad to help). Kids can create this recipe from start to finish with no stove, no baking and no sharp knives required. And, if it doesn't work out for Mother's Day, it still can be part of a fun, kid-friendly breakfast in the future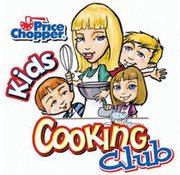 Bagel Bite Flowers for Mother's Day
1 mini bagel
2 tablespoons mascarpone cheese
1/4 teaspoon vanilla extract
1 teaspoon honey
Fresh strawberries
Fresh pineapple
How to create the Bagel Bite Flower:
Stir the mascarpone cheese, vanilla extract and honey together. Rinse and slice the strawberries. (You can use a plastic knife for little fingers.) Open the bagel and spread the mascarpone cheese on the inside of both sides of the bagel. Lay the strawberries on one side to create strawberry flowers pedals. Close the bagel and put the pineapple piece into the center of the bagel.
How to create the
Bagel Bite Flower Holder:
Base
Green foam
1 tall cake pop or candy stick
Green floral tape
Tissue paper or giftwrap filler
Permanent marker or paint
I used a little tin for the base that I found for $1, but you can also use a terracotta pot that kids have painted or simply a party cup as your base. Fill the base with a craft foam that can be found in the floral section of any craft department or store. Cover the foam with tissue paper or giftwrap filler. Wrap a cake pop stick with green floral tape only three-quarters of the way. The uncovered portion will be inserted into the bagel flower. Both of these items can also be found in a craft department or store. I found floral tape for $1 a roll. (* Optional: Add a message or decor to the base with markers or paint to personalize it.) Insert the uncovered portion of the stick into the bagel. Be certain to skewer into the pineapple center as this helps to hold everything together. Insert the bottom of the stick into the base, and you have created a beautiful bagel flower for Mom!
You can join Jodie monthly and get more recipes through the online Price Chopper Kids Cooking Club that is free and can be found at www.pricechopper.com under the program sign up section of the site.  Jodie also visits local communities with Price Chopper for fun programs and events.  To learn more about her, visit www.jodiefitz.com.
Vote on this Story by clicking on the Icon
More like this story