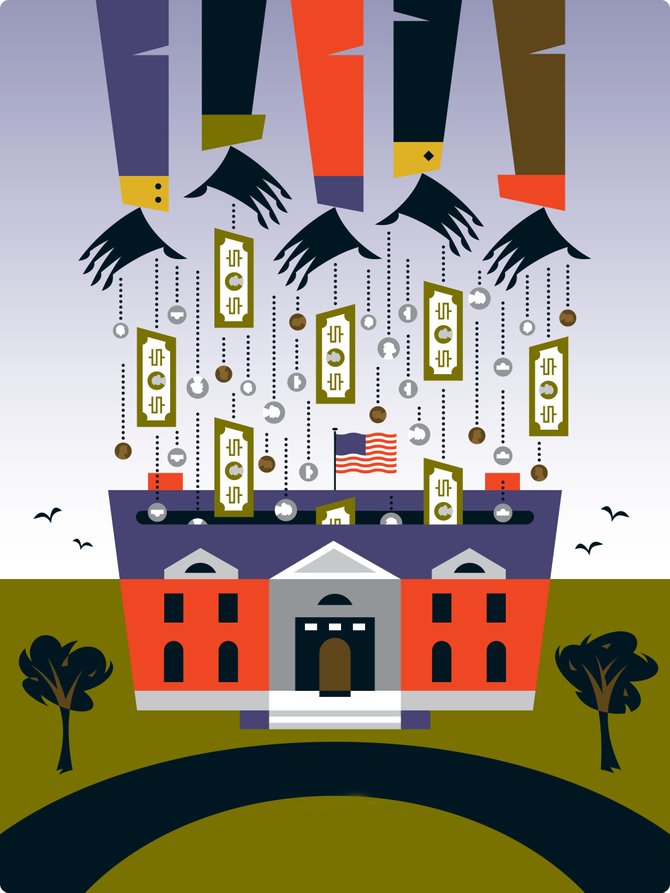 Last month kids all over the Capital District headed back to school armed with bags of pencils, composition books, and three-ring binders. According to the National Retail Federation, the average family spent $688 this year in back-to-school costs. Area parents say school supplies are only the tip of the iceberg.
How much is your child's school year really costing you?
When asked this question, many Capital District parents had the same two words in common: a lot. Though most didn't know the exact amount they spent over the course of the school year, they all agreed it was too much.
"I understand the need to support our school so we can keep all our sports teams, but it can be overwhelming when, in a short period of time, multiple teams are asking for your support."

– Theresa Leonard, mom of two
Parents said the demands are numerous. Many are spending hundreds of dollars, and in some cases thousands, a year on school-related expenses. Parents point out costly field trips, school pictures, extracurricular activities, test fees and before- and after-care as just a small portion of the costs.
"Every time I turn around, I am spending more money," said Randi Hemming, a Ballston Spa mom of two.
Christine Cubello, a Delmar mom of five kids all under the age of 14, said she can't keep up with how much money she spends in one year.
"We spend so much that I have lost track," she said. "Between soccer, fall ball, baseball and basketball alone we spend a ton."
A large number of area parents rate sports as high on their list of expenses, while another contender for top place are fundraisers.
"I find it overwhelming the number of requests that come home from school all year requesting donations, fundraising and even the dollar days for Empty Stocking, etc. I know they are all worthy causes, but we have to pick and choose what we will support, and then I just feel badly we can't support everything," said Elizabeth Sikoryak, a Saratoga County mom of three.
(Continued on Next Page)
Prev Next
Vote on this Story by clicking on the Icon