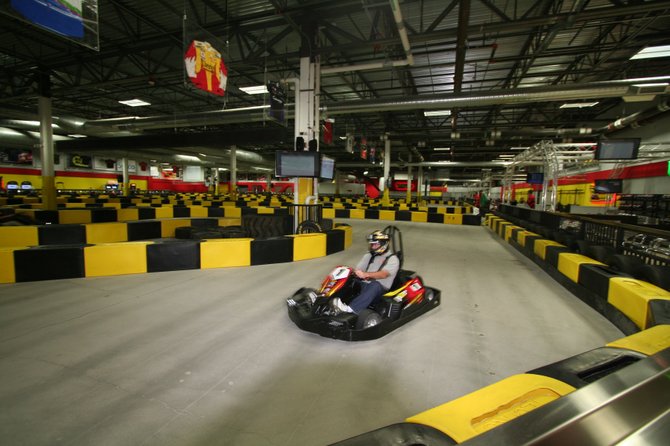 If you're looking for something different to do with your kids this winter, hop in the car for a day trip to Bristol, Conn.; Springfield, Mass.; or Syracuse. You'll be only about two hours from home, but you'll find a slew of new things to do.
Bristol, Conn.
Sports network ESPN doesn't give tours at its Bristol, Ct., headquarters, but the city's Imagine Nation offers the next best thing.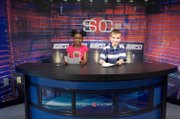 Kids can sit at the desk of a replica "SportsCenter" set donated by ESPN and pretend they're doing a live broadcast, reading off a teleprompter. They can also don an ESPN shirt and stand in front of a green screen, recalling highlights from a number of different sports.
As cool as that might sound, Imagine Nation Executive Director Doreen Stickney said it's just one of the many attractions that make the children's museum stand out.
"We have a refurbished 1940s soda fountain that's really neat," Stickney said. "That's like the highlight when you come in."
Stickney also cited the museum's outdoor learning center, which is open year round except when there's heavy snow or ice, its "Imagine That" art station and a number of programs aimed at families, like one on New Year's Eve that spotlights how people ring in the new year around the globe.
The soda fountain serves up kid favorites like peanut butter and jelly and mac and cheese for lunch, with cones and sundaes for dessert. Hot cocoa is available in the winter, and a number of candy jars line the counter.
The outdoor learning center, Stickney said, "is not just a typical playground." Serving as a "jumping-off point" for the museum's indoor activities, it offers interactive lessons focusing on nature, science and art.
Imagine Nation is open on most school holidays, such as Martin Luther King Day, Veterans Day and Columbus Day. There are often programs tailored to the holiday. While it is closed on Thanksgiving, there's a program the following day that centers on Native Americans. On Friday, Nov. 2, the museum will host the 11th annual Wild About Animals Festival, with a number of live animals throughout the museum from 5 to 8 p.m.
(Continued on Next Page)
Prev Next
Vote on this Story by clicking on the Icon
More like this story