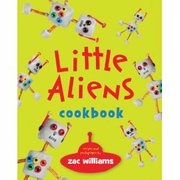 'Little Aliens Cookbook'
By Zac Williams
Zac Williams creates a cookbook that will get children, especially young boys, interested in cooking. Parents will have to help with the oven, but the kids can do the bulk of the work, such as decorating and mixing. These alien-themed recipes, from edible slime to otherworldly cupcakes, are not only fun to make, but good for special events like birthday parties. The recipes are simple to follow and assemble, and children will begin to see the fun in cooking. Published by Gibbs Smith.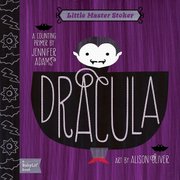 'Dracula' and 'A Christmas Carol'
By Jennifer Adams
These books make for a simple and easy way to introduce the youngest readers to literary classics. With two-word sentences and colorful drawings, Jennifer Adams offers parents a great way to spark a young child's interest in reading. Both books are reduced to iconic objects and memorable quotes that are accompanied by simple drawings. "A Christmas Carol" tells the most basic but important themes in the Dickens novel. "Dracula" introduces counting and reading concepts as readers follow the classic literary characters Lucy and Mina and use objects such as garlic and tombstones to count to 10. Both books are also good ways to get infants and young children interacting with their parents as they read. Published by Gibbs Smith.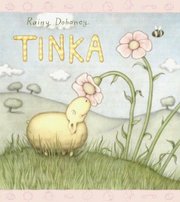 'Tinka'
by Rainy Dohaney
Tinka is a small yellow sheep the size of a cupcake. At first, Tinka's tiny stature makes her sad, and she is teased because she can't see the giant purple spider like the rest of her flock, but she soon learns the perks of being tiny. On the back of a crow, Tinka becomes to first sheep to travel outside the farm, and she learns that size isn't everything. The short sentences and softly colored pictures make this book easy for young children to follow along with. Published by Atheneum Books for Young Readers.
– Emily Drew
Vote on this Story by clicking on the Icon
More like this story