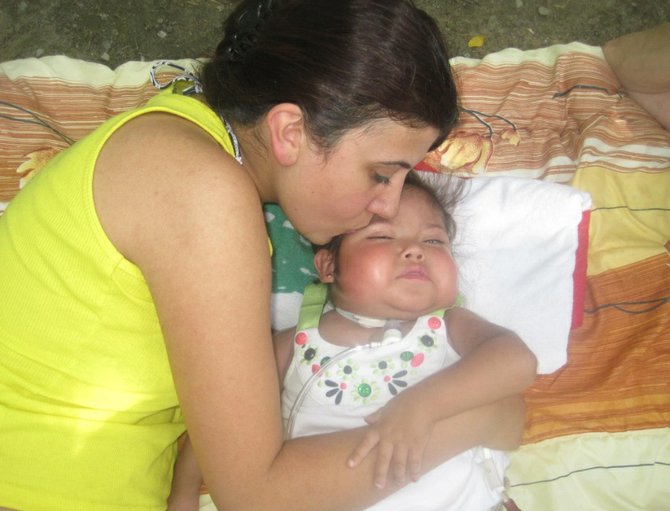 COLONIE — In the four short years of her life, Rita Rizk taught her parents how to be patient, and more importantly, how to be happy.
"She always had this big smile on her face. She was the happiest kid that I ever met in my life," said her mother, Michella Rizk of Colonie. "She just brought happiness to our lives."
Rita was born with a number of birth defects, including a heart defect, that have made hospital bills an ongoing struggle for the Rizk family. But even in their darkest time they're seeing a caring community around them as strangers raise money for $2,000 in funeral expenses.
Rita Rizk passed away on Monday, Sept. 17, a day after her fourth birthday. She spent 85 percent of her life at Boston Children's Hospital going in and out of surgeries, including one for a heart transplant.
"She stopped fighting and she just couldn't fight anymore. We just had to let her go," Michella Rizk said.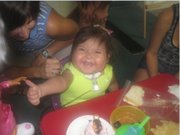 Dr. Nancy Marmet, department chairwoman of South Colonie Central School District's preschool special education, only met Rita once, but said she was a "very bright little girl" that was "spunky and full of life." Although Rita spent the majority of her life in the hospital, earlier this spring she was recovering well from surgeries and started taking advanced therapy classes, including physical therapy and speech therapy, through Marmet's department.
"She was the type of child when you met her she made a strong impression," Marmet said. "She knew that she had beaten a lot of odds to be where she was."
Last week, Marmet learned the family needed some financial help. Marmet, as well as South Colonie's superintendant, then contacted the Village of Colonie Outreach Center, which helps families in need with information referrals. An email was sent out to members of the South Colonie School District letting them know they could donate money through the outreach program to help defray funeral costs. The email was sent out on Thursday, Sept. 20, and in a matter of days $1,200 was raised.
(Continued on Next Page)
Prev Next
Vote on this Story by clicking on the Icon