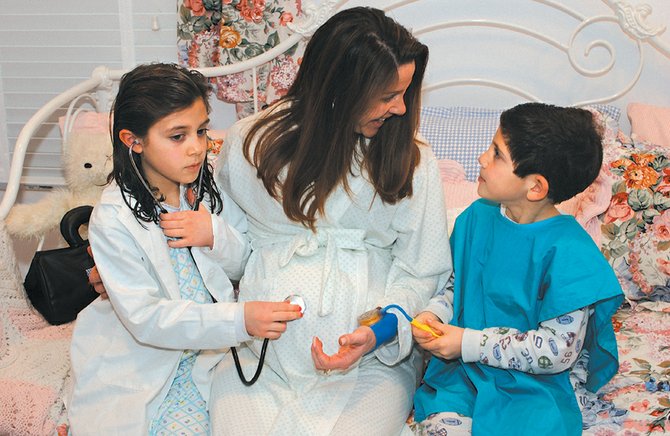 Twenty-eight weeks into her pregnancy, Chrissie Morrison walked out of her OB/GYN's office feeling frustrated and disappointed.
Pregnant with her second child, the 30-year-old mom from Mechanicville just learned that her 5-year-old son wasn't going to be allowed to visit the hospital when his sister was born. It was November 2009 at the height of the H1N1 flu epidemic, and the hospital didn't want to risk spreading the virus despite the fact that Morrison's son had no signs of the flu.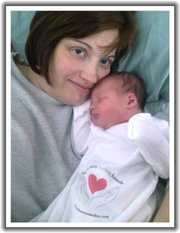 "They told me 'kids are a ball of germs' basically," Morrison says.
Morrison was told it was a "Capital Region-wide policy," and so she felt the need to look into other birthing options. After some consideration, she made the decision to give birth to her second child at home with a certified nurse midwife.
"I said I have done this before; I know what I'm doing. I know I can handle it, and it will just be at home instead of the hospital," she says.
Morrison is part of a small but growing trend. While the numbers are still somewhat low in the United States, home birth has begun to increase in popularity in recent years. The Centers for Disease Control (CDC) report there was a 29 percent increase in the number of home births in the United States between 2004 and 2009.
In January, midwife Michelle Doyle, welcomed baby number 100 to the world since opening her Troy midwifery practice, Local Care Midwifery, in 2009. Doyle, who previously attended hospital births as a midwife for many years, says just looking at the increase in midwives becoming licensed in the Capital District is good evidence the numbers have gone up locally.
"When I started my practice almost four years ago, I was the first licensed midwife to set up shop. There were home births happening, but they were with practices that were coming up here from New Paltz or Hudson," she says. "There are now six practices doing home birth services."
(Continued on Next Page)
Prev Next
Vote on this Story by clicking on the Icon