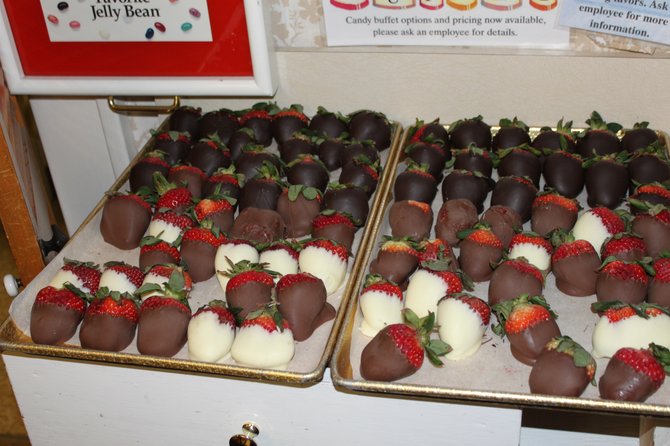 CAPITAL DISTRICT — While chocolate is often seen as a can't-fail Valentines gift, the traditional heart-shaped box of sweets might strike some as clichéd. But those looking to stray from convention will be met with a sweet surprise at Capital District candy shops.
One salty chocolate treat doesn't come from a candy store, but a company known for its crunchy potato chips.
Saratoga Specialties Company, the maker of Saratoga Chips, offers a twist on their traditional treat. Chocolate Crum Crunchers offers their chips with a milk chocolate coating and its Chocolate Daily Double places the leftover potato chip crumbs into a milk chocolate concoction with some sea salt.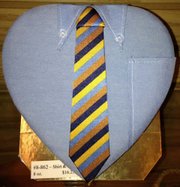 Dan Jameson, president of Saratoga Chips Company, said every time they make a batch of chips there are pieces too small to bag, so placing the crumbles into chocolate was a way to "celebrate it" in a delicious way. The chips are available in a number of area retailers.
"We were looking for a way to round out our line around the holidays," Jameson said. "I have always loved salt and sweet together, and it is an unusual paring and just seems to work."
The most decadent offering takes the Chocolate Daily Double to the next level by adding applewood smoked bacon to create the Chocolate Trifecta.
"We noticed chocolate and bacon was getting a big play in the national food scene with up-and-coming food flavor profiles," Jameson said.
He believes the traditional chocolate gifts are going by the wayside.
"I think the days of giving the red, heart-shaped box chocolate is really growing old," Jameson said. "To really express your love properly you should think outside the box and outside the traditional candy venues that are available to you."
But Tom Krause, owner of Krause's Homemade Candy located on Central Avenue in Albany, contends Valentine's Day is all about the familiar.
(Continued on Next Page)
Prev Next
Vote on this Story by clicking on the Icon