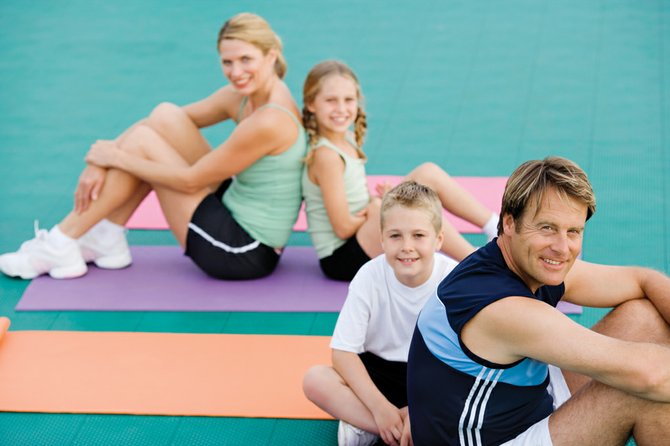 When Jennifer Loud of Ballston Spa was growing up, life was different. As a kid, she spent most of her time outdoors with friends in her neighborhood, only to come home in time for dinner.
"It was a different time back then," Loud says. "We only had three television channels so we had to be active to keep ourselves occupied."
The world has changed since Loud was a child. Regular physical activity isn't common for a lot of today's children. With the technology options available today, it's easy for kids and parents to occupy their time without moving at all.
According to the American Heart Association (AHA), childhood obesity has reached epidemic proportions in the United States. A recent report states that about one out of every six children and adolescents ages 6 to 19 are considered obese.
"We live in an age of electronics and video games," says Julianne Hart, NYS Government Relations Director at the American Heart Association. "We need to get kids up and moving again."
Experts say risk factors for chronic diseases such as heart disease, high blood pressure, Type 2 diabetes and osteoporosis can begin to develop early in life, and regular physical activity is a significant weapon in preventing these diseases.
How much activity is needed?
The National Association for Sports and Physical Education (NASPE) suggests one hour of physical activity a day is considered "regular physical activity" for a child.
Twenty years ago kids were easily getting that hour of activity by playing games such as tag or hide-and-seek in the backyard. Today, with children spending the majority of their day sitting in classrooms, watching television, playing video games or surfing the internet, it requires more thought in order to get them to reach the recommended goal of 60 minutes a day.
The NASPE and the AHA believe the first step in getting kids moving again is by involving the schools. According to those organizations, by requiring a set amount of time spent in physical education at school, we are assuring that kids will at least be getting a portion of the recommended amount of physical activity in a day.
(Continued on Next Page)
Prev Next
Vote on this Story by clicking on the Icon