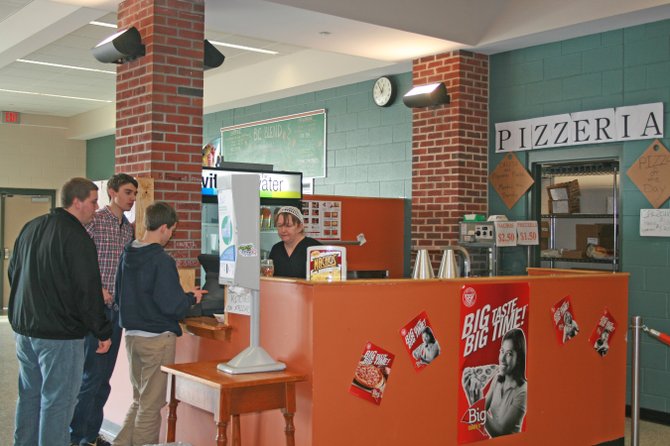 BETHLEHEM — More than six months after the federal government imposed tougher food service regulations for school districts across the county, the Department of Agriculture has proposed additional guidelines to make snacks sold in schools healthier.
In February, the USDA proposed new standards to reduce the amount of fat, salt and sugar in high-calorie a la carte items that are often sold in school cafeterias. And while many district officials agree with a push for healthier foods in school, some are afraid any new regulations could hurt sales in self-sustaining programs still adjusting to new regulations.
"The actual guidelines haven't started for a la carte yet and I'm hoping they aren't going to," said Paul Franchini, the food service coordinator for Bethlehem Central School District. "It all depends since they haven't made it clear how they want us to set it up."
In 2010, President Barack Obama signed the Healthy, Hunger-Free Kids Act. While the new law increased the number of children eligible to participate in free school lunch programs, it also set new nutritional standards for all lunches sold in school. Those regulations were based on recommendations from the Institute of Medicine of the National Academies and required schools to increase the servings of fruits, vegetables, whole grains and fat-free milks, while the amounts of sodium, trans fat and saturated fat allowed in foods were reduced.
Franchini said the district has made the required changes and received a perfect score form the government. He said with the help of forward-thinking food service vendors, the change wasn't as hard as he had feared, and BCSD ended up already being in compliance with many of their food options.
There was an impact, though. The number of lunches sold decreased over the first three months of the new regulations. Franchini said the average number of lunches sold per day went from 1,350 across the district to less than 1,000 (there are about 5,000 students in BC schools). The numbers are now leveling off as students get use to the new menus.
(Continued on Next Page)
Prev Next
Vote on this Story by clicking on the Icon