Recovery Sports Grill
1925 Curry Road, Rotterdam
• Food – 3.5 C's (out of 5)
• Service – 3.5 C's
• Family friendliness – 4 C's
When the temperatures drop and daylight dwindles, the Family Chow searches for fun ways to hibernate. We decided to marry our love of sports with our love of food and try the Recovery Sports Grill in Rotterdam. The Grill started as a single establishment across from Albany Medical Center but has since expanded to eight locations in New York and three other states.
We arrived on a frigid mid-week night to a mostly empty restaurant. We were ushered to a booth pronto by a friendly host and noticed the TVs and sports memorabilia covering every inch of wall space. The gleaming, well-stocked bar in the middle of the restaurant had a nice view into the open kitchen. Our booth had a speaker at one end so we could tune in to the sports action. Daughter approved of the background music and Son noticed the video games lining one wall of the restaurant.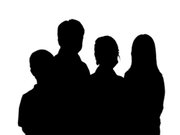 Our server brought us menus right away and took drink orders. The restaurant is in the middle of switching its drink menu, but we were told that there were over 50 beers offered and that the bar could whip up "anything." After a quick glance at the menu, we put in an order of wings to start ($9.99 for 10).
The menu had a good deal of variety but was not so wide-ranging as to be suspicious. We expected the heavy emphasis on appetizers and noticed some slight variations on the usual offerings including a roasted veggie quesadilla and calamari "fries." There were 8 salads of the standard type and a chicken wing and tender section. Burgers and sandwiches were followed by entrees, covering everything from steaks to salmon and pasta. The kids' menu included seven options, none of which took us by surprise. The price, however, was pleasantly low – just $2.99 for the meal including a drink and cookie for dessert.
(Continued on Next Page)
Prev Next
Vote on this Story by clicking on the Icon
More like this story