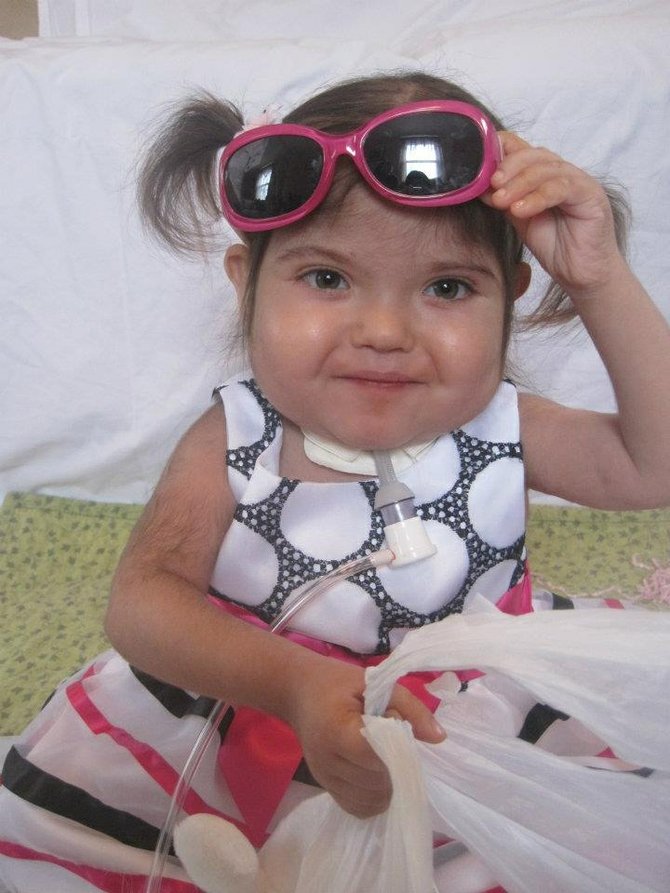 Crown Point — Coping with the loss of their daughter is a daily challenge, but the Rizk family wants to make sure their little girl stays alive within the community.
About five months after the passing of 4-year-old Rita Rizk, who was born with a number of birth defects and heart problems, her family has begun setting up a foundation in her honor. Getting the ball rolling for the Rita's Love Bugs Foundation, Inc., has become quite the obstacle, though. The Rizk family has no experience creating a nonprofit and after spending the last four years struggling to pay for hospital bills and then funeral expenses, they are seeking help from their Colonie community to make the foundation come alive.
"The foundation will provide emotional and financial assistance to families who have a family member suffering from congenital heart defect," Michella Rizk, Rita's mother, said. "The foundation will raise awareness and provide information to the general public about congenital heart defect and provide support for families going through crisis."
Rita spent 85 percent of her entire life at Boston Children's Hospital undergoing surgeries. Her mother stayed by her side and her father commuted back and forth from New York, but the cost of living in a hospital and constant travel took a toll on the Rizk family.
"When we were living in the hospital … we didn't really get any help except from churches. Sometimes I couldn't even pay my cell phone bill. I know what parents are going through in the hospital with a sick child," Rizk said.
Ideas for the foundation include something as small as setting up a pizza and movie night for families staying at the hospital to something larger like assisting with medical bills and the purchase of medication. Although their family had Medicaid, Rizk said in just two years, they had amassed more than $100,000 in travel costs.
(Continued on Next Page)
Prev Next
Vote on this Story by clicking on the Icon