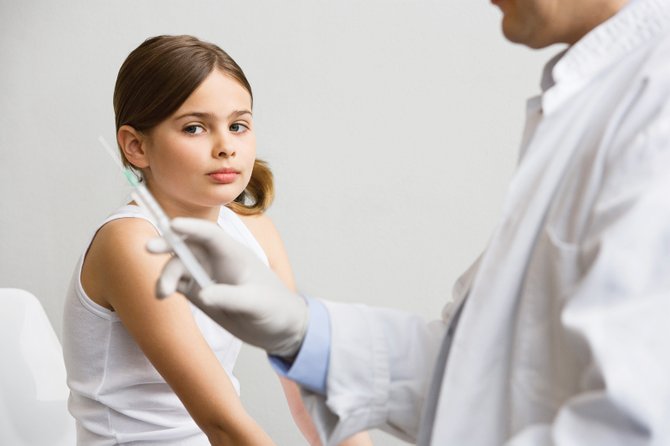 Burnt Hills mom, Kim Moynihan, made the decision to pass on immunizations 13 years ago, before her three kids were even born. A passionate advocate for non-vaccination and a practicing chiropractor, Moynihan says she has been studying the effects of vaccines on the human body for many years and believes immunization is not for her family.
"I thought, 'Do I really want to put all this stuff and all of these adjunct materials into my children in an effort to make them somewhat immune,'" says Moynihan.
Moynihan is not alone. She is part of a small but growing group of parents questioning the need for vaccinations, a decision that brings with it some logistical considerations when it comes to health, schooling and choosing a health-care provider.
And while some parents are investigating their options, most are still opting to follow the standard vaccination schedule recommended by their pediatricians.
"I generally feel that the positives outweigh the risks," says Ballston Spa mom Julie Takac, who keeps her two kids on the recommended vaccination schedule.
According to the Center for Disease Control, vaccination opt-out rates nationwide have been creeping up since the mid-2000's. Recent CDC data show that 90 percent of U.S. children entering kindergarten have had most of the recommended immunizations, with opt-out rates hovering around 1 percent for most states.
Dr. Stephanie Evans, a pediatrician in Saratoga Springs, says there is a reason doctors recommend regular vaccinations – they are the best way to protect a child from preventable diseases.
"We are not trying to harm our patients," she says. "We believe in vaccinations because we believe they are the healthiest option for our patients."
---
Parents note a variety of reasons for not immunizing their children, including religious values, medical reasons and the belief that exposing their children to the actual diseases helps them build their immune systems naturally. Others, like Moynihan, have concerns that the vaccines themselves come with problems.
(Continued on Next Page)
Prev Next
Vote on this Story by clicking on the Icon