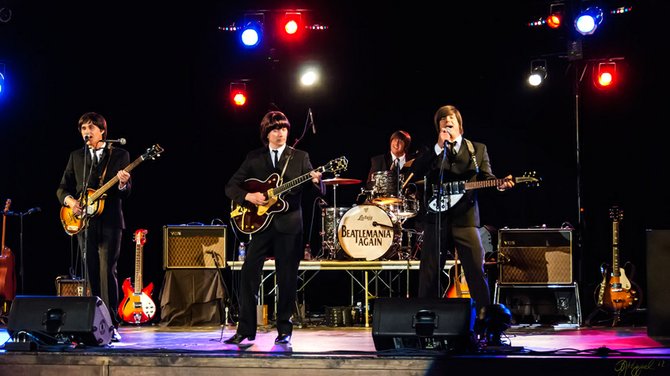 VOORHEESVILLE — Municipalities take heed. Your tax problems may be solved thanks to the groovy tunes of The Beatles.
As school districts continue to cut their budgets and added costs are being placed on taxpayers to help fund education, the Voorheesville Central School District is looking to cut back on the burdens placed on taxpayers by finding alternative revenue sources.
"Schools are facing real difficulties in figuring out how to operate and keep programming," said Superintendent Teresa Snyder. "Districts either get stressed and makes cuts or think of alternatives to keep their programs intact."
After being approached by Don Bowers Productions in Albany for use of Voorheesville Central's Lydia Tobler Theatre, the district has decided to allow concerts and some off-Broadway productions into the school. Any revenue made from the shows will go toward the district's general fund to keep programming for students without having the costs transferred to taxpayers.
"We have approached all of the school districts in the Capital District and Voorheesville was the only one to respond," said Bernadene Bowers from Don Bowers Productions. "We do the same thing in other states for schools and it is extremely successful."
Though the production company represents a number of acts and tribute artists, the first show at Voorheesville will be the off-Broadway production of "Beatlemania Again" on Saturday, Feb. 2.
The show tells the story of The Beatles, from their first American appearance on the Ed Sullivan Show "to their final years of 'Abbey Road' and 'Let it Be.'" A group of tribute artists appear as the Fab Four, making costume changes throughout the performance.
"It's virtually risk-free for the school district," said Bowers. "They set their own tickets prices, but a certain number of tickets have to be sold before the show is held. Anything made after that, the district keeps."
(Continued on Next Page)
Prev Next
Vote on this Story by clicking on the Icon