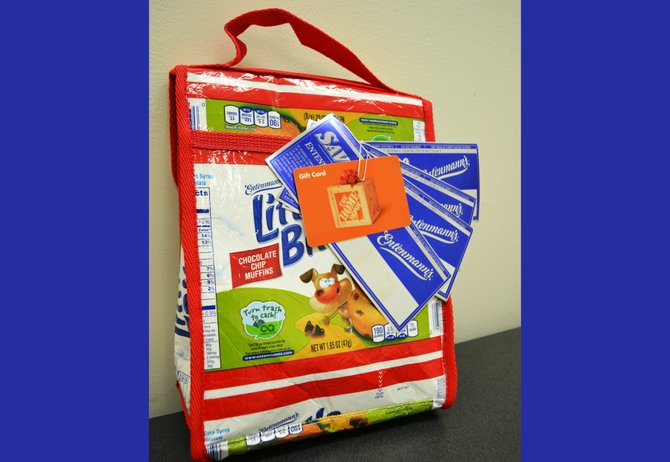 This morning, Albany County Executive Dan McCoy joined Entenmann's executives, along with representatives from TerraCycle, an international leader in collection and reuse of non-recyclable post-consumer waste, to honor the kids from Forest Park becoming recycling "pros" and turning trash into cash for their school through the Little Bites "Recycle, Reuse, Replenish" Fully Recyclable Lunch Campaign that they joined earlier this year. The school was awarded a recycled picnic table for their efforts.
Entenmann's Little Bites is offering Capital District Parent Pages readers a chance to get in on the fun this Earth Day by providing a "Recycle, Reuse, Replenish" gift package worth $60 to one of our readers. The package includes a Little Bites recycled lunch bag, $20 in coupons to be used to purchase Little Bites, and a $25 gift card to Home Depot.
To enter the contest, tell us your favorite way to get your family excited about recycling. Email your entries to Capital District Parent Pages' Editor Kristen Roberts at robertsk@spotlightnews.com. Entries will be accepted through Wednesday, April 30, and winners will be notified the following day. Prizes can be picked up at the Parent Pages office in Delmar.
The Entenmann's Little Bites "Recycle…Reuse…Replenish" Fully Recyclable Lunch Earth Day awareness campaign is aimed at educating consumers on how to recycle Little Bites pouches and turn trash into cash.
Vote on this Story by clicking on the Icon