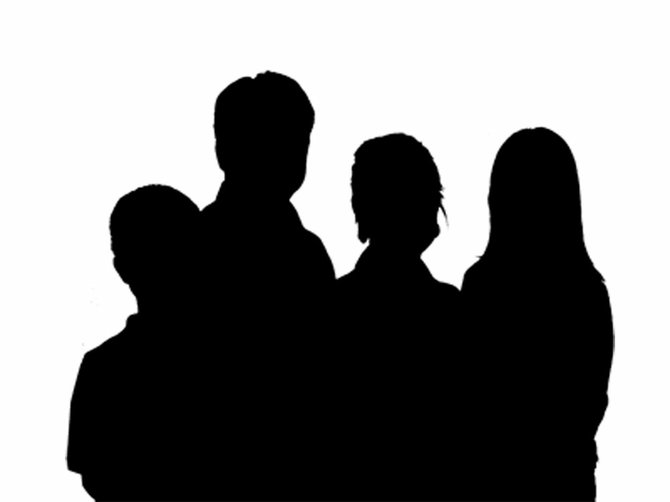 The Family Chow
Stories this photo appears in:
The Family Chow visits La Empanada Llama in Albany
More and more these days, the Family Chow is finding ideas for new culinary adventures from the increasingly independent, teenage-half of the family.
The Family Chow reviews Bacchus Woodfired at 33 2nd Street in Troy.
A review of Namu Korean BBQ
The Family Chow finds a local restaurant serving one of Mom's favorite dishes enjoyed during pregnancy.

When the Family Chow is in the mood to expand the boundaries of our taste and texture comfort zones, we look to dim sum.
Sushi Tei earns the praise
The Family Chow's latest food adventure took us to the island nation of Japan via a small strip mall on Western Avenue.

Hattie's does not disappoint
The Family Chow was hankering for some southern hospitality recently and decided to venture north to try out Hattie's Chicken Shack in Saratoga.
Fine Irish fare at Finnbar's
Finnbar's occupies a building on the corner of Broadway and Williams Street that has a long history of hospitality from a turn of the century hotel, to a brewery to several iterations of tavern/saloon/bar.

Bar-Risto is warm, welcoming
Our most recent Family Chow mission led us to a relatively new restaurant in Schenectady – Marotta's Bar-Risto on Union Street.

Old-world charm a little tired
Although it is already December, the Family Chow wanted to keep the Oktoberfest spirit alive with a trip to the Spa Brauhaus restaurant.

Meal a mix of kitsch and crabs
What do you do when the kids are longing for the carefree spirit of summer? When the memories of sand castles are starting to fade? The Family Chow decided to head to Joe's Crab Shack to see if we could recreate a summer vibe while wallowing in buckets of seafood and melted butter.

Athos embodies Greek cuisine
Opa! The Family Chow decided to test out a bit of the Greek lifestyle with a trip to Athos Restaurant on Western Avenue in Albany.

European ambiance takes time
Although a trip to Europe was out of the Family Chow's budget, we decided to splurge on a night out in Brussels, by way of The Merry Monk restaurant in Saratoga Springs. The Merry Monk offers "authentic Belgian cuisine" along with an impressive list of more than 100 Belgian beers.

Exotic flavors at budget buffet
A buffet is a great way to experience a cuisine for the first time – variety and value without a big commitment. We had an unexpected free day recently and decided to try out this theory with one of Daughter's friends, who had yet to experience Indian cuisine.

Recovery Sports Grill's got game
When the temperatures drop and daylight dwindles, the Family Chow searches for fun ways to hibernate. We decided to marry our love of sports with our love of food and try the Recovery Sports Grill in Rotterdam.
Sake Steakhouse does not disappoint
On a recent, rare midweek day off, the Family Chow went with a recommendation from one of our own – Dad – and headed to Sake Japanese Steakhouse in Latham.